Crossfit Cle – CrossFit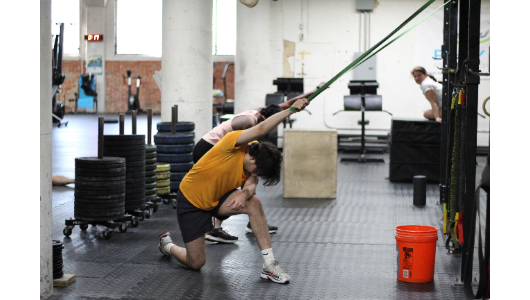 It's a good day to sweat and stretch! Get your body ready for Murph!
Weightlifting
Metcon (Weight)
5 nordic hamstring raise

10 bent over dumbbell row (one knee on a bench) R/L

10 banded pull apart
Metcon
Metcon (Time)
For time on a Tabata timer:

21-18-15-12-9-6-3

Double kettlebell deadlift 53/35# set

Abmat situp

*Rx+ for heavier Kettlebells and/or GHD situp.