**Sunday – January 23rd**
Crossfit Cle – CrossFit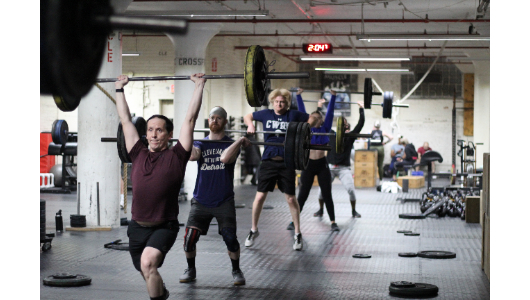 The 2022 CrossFit Games Open is on its way folks! Are you ready to push your limits?
Weightlifting
5 superset rounds on a 3 minute clock:

4 heavy Turkish get up (2 each arm)

5-10 strict pull up (done in a single set)
Turkish Get Up (5×2 each arm)
Strict Pullup (5x single set)
Do your best to hold your body in a hollow and pull the bar to your body. Use bands or modify to rows as needed.
Metcon
Metcon (AMRAP – Reps)
15 minute AMRAP:

10-20-30-40-50…..

Walking lunge w/DB 50/35# (carried any way)

Double under

0.5x pushup