**Saturday – September 17th**
Crossfit Cle – CrossFit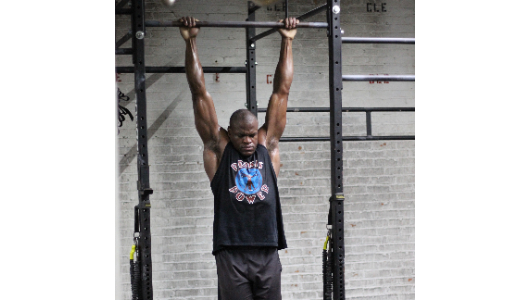 My Grip!
Partner MetCon
Dueling Dumbbells (Time)
5 dueling rounds: (one partner completes a full round then the second partner does the same. Both partners will complete 5 rounds.)

10 burpee box hop 24/20″

10 dumbbell snatch 50/35

50m waiter walk 25m R/25m L

*Rounds will ideally be EXACTLY 2 minutes and must stay under 2:30! If you are fast, get a heavier dumbbell! If you are going long, reduce the number of burpee box hops and reduce your dumbbell load.

**Rx+ for heavier DB
Droping Toes to Bar (AMRAP – Reps)
5 minutes after your finish, start a 5 minute AMRAP:

Toes to bar (one works while one rests, must do single unbroken set)

Once both partners have done their T2B set, do 15 synchronized air squat

*Score as many toes to bar as possible in 5 minutes as a team.