**Saturday – September 10th**
Crossfit Cle – CrossFit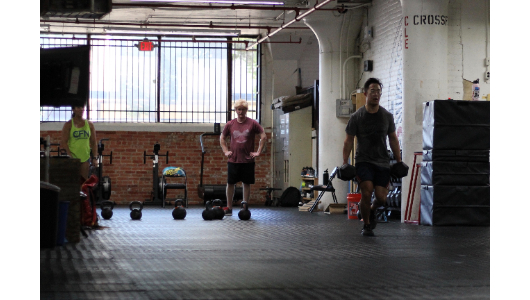 Put those Kettlebells away! It's DUMBBELLS TODAY!
Partner MetCon
Dumbbell Demolition Part 1 (Time)
10 rounds for time:

Station 1:

200m run

Station 2:

10 double dumbbell deadlift 50/35# set

10 double dumbbell front squat

30 second double dumbbell overhead hold

*Each partner performs 5x200m run and 5 rounds of the dumbbells. Once you finish the 10 rounds start Part P2
4-23-22 repeat.
Dumbbell Demolition Part 2 The Finisher (AMRAP – Rounds and Reps)
AMRAP until 25 minutes on the clock:

30 pushup

30 situp (Rx+ on GHD)

*Split work as desired, one partner works while the other rests.
4-23-22 repeat.