**Saturday – October 30th**
Crossfit Cle – CrossFit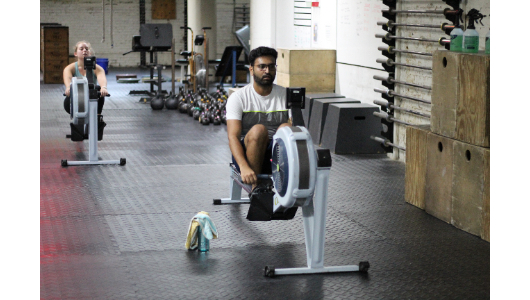 Sagar and Liz working their ergs. Welcome (back) to CrossFit CLE!
Partner MetCon
Metcon (Calories)
4 Rounds for time:

A: 40 air squats

20 GHDs

30 push-ups

B: Max calorie erg
*Score total calories for both partners

*Partner A does air squats, GHDs, push-ups while Partner B ergs. Partners switch when A finishes the push-ups. Each partner will perform 4 rounds of both station A and B.