**Saturday – November 20th**
Crossfit Cle – CrossFit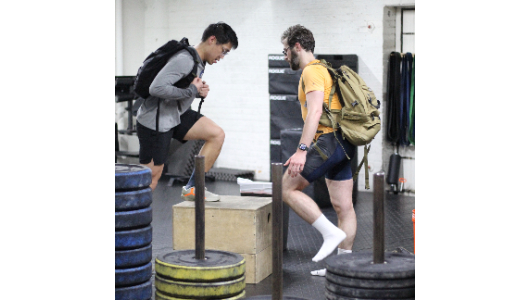 A great pacing strategy!
Partner MetCon
Warm-up
3:00 erg/strict Cindy
Active Mobility: 10 reps at each

Lunges

Air squats

Passthroughs

Overhead squats

Yoga inchworms
5 rope lay-backs
Bench warm-up: "3-grip 3s"
Metcon (Weight)
2x 10:00 AMRAPs to establish your bench 3RM of the day. 5:00 rest between each.
AMRAP

Buy-in:

3 rope climbs

6 double-kb push-presses (44s/26s)

9 double-kb front squats

12 double-kb Russian swing
Bench:

3 reps – work towards a max

Add weight each round
*Partner A completes the "Buy-in" while Partner B loads her bar and rests.

*Once A completes the "Buy-in," B can attempt a 3-rep max bench.

*After B racks the bar, A must complete the "Buy-in" before B can attempt another 3RM.
*A and B switch roles on the second interval.

*Bench must have a spotter!