Crossfit Cle – CrossFit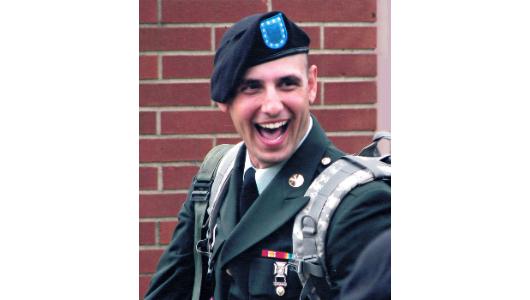 RIP Adam
Partner MetCon
Partnered "The Hammy" (Time)
For time:

1k row/run

7 clean and jerk 135/95#

50 pushup

7 clean and jerk

50 ab mat situp

7 clean and jerk

50 box hop 24/20″

7 clean and jerk

50 pullup

7 clean and jerk

1k run/row
*Complete the starting and finishing 1k's with your partner. All movements in the middle may be split as you wish. Rx+ for wearing a weighted vest.
U.S. Army Specialist Adam Hamilton, 22, of Kent, Ohio, assigned to the 4th Squadron, 4th Cavalry Regiment, 1st Brigade Combat Team, 1st Infantry Division, based in Fort Riley, Kansas, died on May 28, 2011 in Haji Ruf, Afghanistan, of wounds suffered when enemy forces attacked his unit with an improvised explosive device. He is survived by his father Scott Hamilton, step-mother Connie Hamilton, mother Nancy Krestan, brothers Brandon Hamilton and Nick Krestan, and sisters Shawney and Taya Hamilton.
Metcon
Metcon (Time)
800m farmers carry + sled pull
Use weights that allow you both to carry and pull effectively. Try to complete the 800m at a very brisk walk to a light jog pace. Switch equipment as you wish.