Crossfit Cle – CrossFit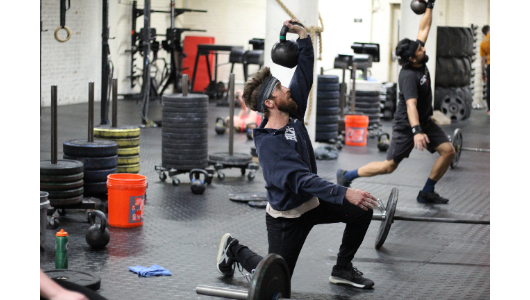 Another kettlebell crusher!
Partner MetCon
Metcon (AMRAP – Rounds and Reps)
25 minute AMRAP:

Station 1:

200m farmers carry 35/25# dumbbells or kb
Station 2:

25 air squat

20 abmat situp

15 kettlebell swing 53/35#
*Each partner must complete their station before switching with their partner. Rx+ for GHD situps and or a heavier kettlebell.