Crossfit Cle – CrossFit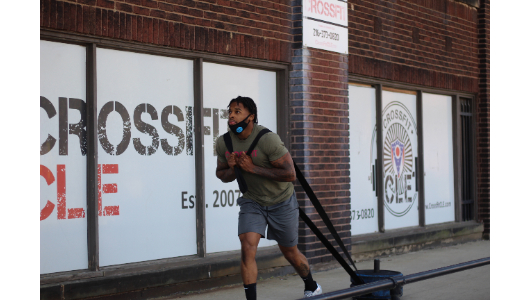 It's a good day to drag in a buddy!
Partner MetCon
Metcon (AMRAP – Reps)
With a partner perform 2 AMRAP rounds:

3 minutes of wallball shot

3 minutes of Abmat situp and toss

3 minutes of dumbbell snatch
30 seconds on 30 seconds off, alternating with your partner.
Accessory
Metcon (3 Rounds for time)
Post workout:

Hold each pose as long as possible. Once everyone quits, move immediately into the next movement.

Wall sit

Deadhang

Plank
*Once you tap out, rejoin those who remain working for as many short bursts as you can muster.