Crossfit Cle – CrossFit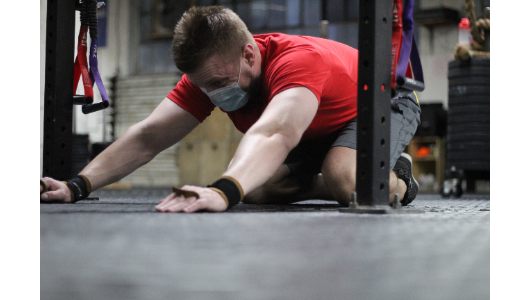 It's often the simple things that hurt so good!
Partner MetCon
Metcon (AMRAP – Reps)
30 minute AMRAP:

Station 1:

2 rope climb

7 dumbbell thruster 50/35# set

15 abmat situp
Station 2:

Sled drag AMRAP while you partner works through station 1
*Station 1 must be fully completed before partners switch stations. The workout will be scored by the number of times you complete a full length of the floor, so drag with a purpose!