**Saturday – March 19th**
Crossfit Cle – CrossFit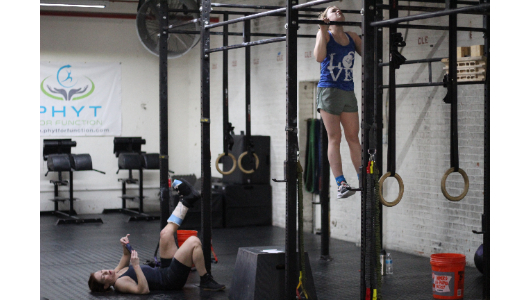 Softens the blow when you get to share it with someone special! Great stuff Hollie and Mallory!
Partner MetCon
Metcon (Time)
5 rounds for time:

25 lateral burpee

20 pullup

15 overhead squat 115/80#

50 double under (each) (100 single under)
*Split work as desired, one works while one rests.