**Saturday – March 12th**
Crossfit Cle – CrossFit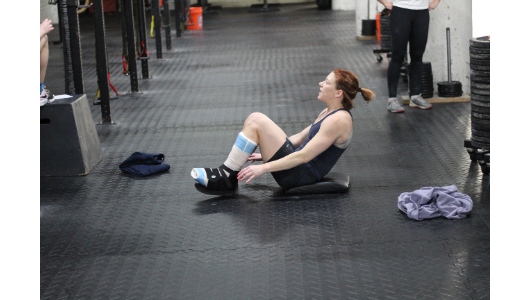 Hollie crushing some situps and making no excuses!
Partner MetCon
A: Metcon (AMRAP – Rounds and Reps)
10 minute AMRAP:

20 alternating goblet lunge 53/35# kettlebell

20 pushup

20 v-up
-Rest 5 minutes, then part B
*Split work as desired and push the pace!
Metcon (Time)
7 minutes of front rack hold 135/95#

7 minutes of planking
*One partner must plank while the other the front rack holds, communicate and alternate as desired. How close can your team keep it to 7 minutes flat?