Crossfit Cle – CrossFit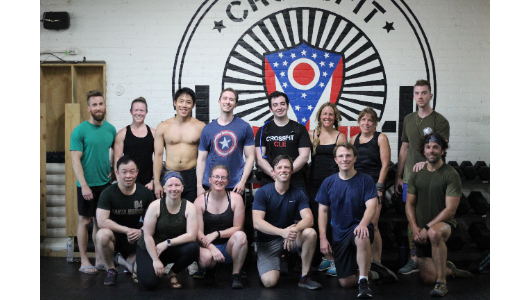 Don't have a partner? We'll find you one!
Partner MetCon
P1: Metcon (AMRAP – Rounds and Reps)
20 minute AMRAP:

50-40-30-20-10

Pushup

Kettlebell swing 53/35#

10 forward lunge

10 backward lunge

*1 works while 1 rests on the pushups and kettlebell swings. Both athletes must do the 20 lunges each round.

**Rx + if you load the lunges.
P2: Metcon (Distance)
At 30 minutes on the clock start a 7 minute AMRAP:

Station 1: Hold a high plank

Station 2: Row meters

*Switch stations as desired. A plank must be held for rowing to occur.