Crossfit Cle – CrossFit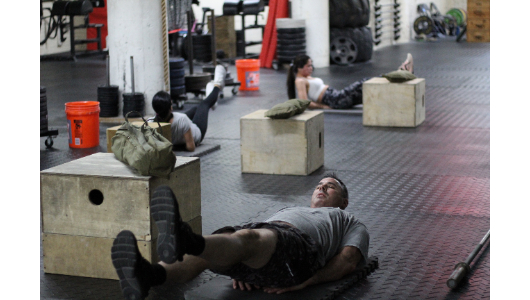 Got a grunt work grinder today!
Partner MetCon
Metcon (3 Rounds for reps)
3x 7 minute AMRAPs, rest 3 minutes between:

400m farmers carry 35/25# dumbbells

Then:

Devil's presses
400m single Kettlebell carry 53/35#

Then:

50 double under

25 kettlebell swing 53/35#
400m overhead plate carry 45/35#

Then:

5 weighted pullup (30/20#)

10 deficit pushup (on plates 45/35#)

15 goblet squat (53/35#)
*Both partners must complete the 400m carries. If you finish before your partner, you MAY begin working the AMRAP while your partner completes their carry. Once they join you, one works while one rests for the remainder of the 7 minute AMRAP.