Crossfit Cle – CrossFit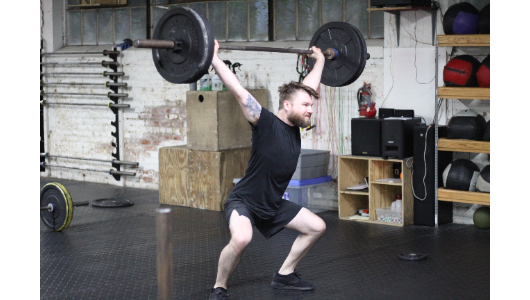 Get that barbell back overhead!
Partner MetCon
P1: Metcon (Weight)
10 minutes to hit a max for the complex:

Power clean

2 front squat

Jerk
*Score is your combined total weight from your heaviest lifts.
P2: Metcon (AMRAP – Reps)
At 15 minutes on the clock, start Part 2:

10 minute AMRAP:

Station 1:

10 overhead squat 135/95#

15 pullup

*Perform as an AMRAP until your partner returns from the run.
Station 2:

400m run

*Both athletes are working at all times.
Your score is the number of reps completed plus 10 reps for each completed 400m run.