**Saturday – January 9th**
Crossfit Cle – CrossFit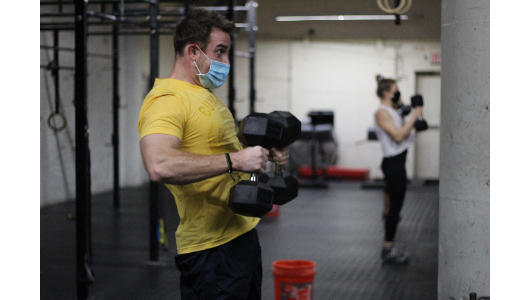 Double dumbbells for the win!
Metcon
Metcon (5 Rounds for reps)
Many death by Tabatas:

1 double dumbbell thruster

1 calorie erg

1 GHD situp

1 burpee box hop

1 double dumbbell power clean
*When you reach failure on your final movement, you must continue to erg at a solid effort for 45 seconds out of each minute until everyone has finished all movements or 25 minutes rolls around.

**Score each movement for rounds completed + reps from the round failed.