**Saturday – February 20th**
Crossfit Cle – CrossFit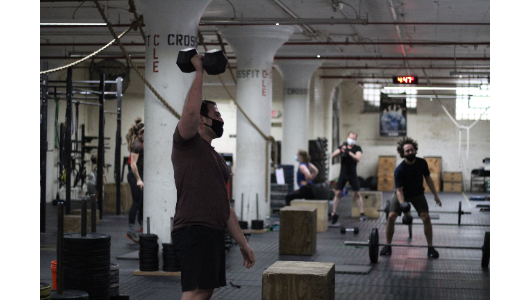 Drag in a friend and share some Saturday suffering!
Partner WOD
Metcon (AMRAP – Rounds and Reps)
25 minute AMRAP:

10 rounds:

10 sumo deadlift high pull 95/65#

10 thruster

*Work in 1 minute turns. When your partner is working you must hold a high plank for the first 30 seconds and an active squat for the next 30 seconds.
For the remainder of your time perform rounds of:

100 plate hop

40 plate ground to overhead 45/35#

*Split work as desired.