**Saturday – February 19th**
Crossfit Cle – CrossFit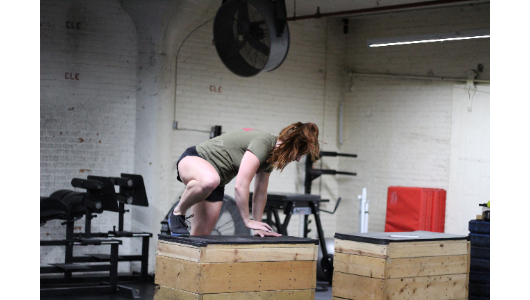 Classes at 8am and 9am today! See you all bright and early!
Partner MetCon
Metcon (AMRAP – Rounds and Reps)
20 minute AMRAP:

20 double dumbbell clean and jerk 50/35# set

20 toes to bar

1 minute wall sit (synchronized)
*You may split work as desired, but must both spend a minute in a wall sit each round.
50 Burpee February
50 Burpee February – Day 19 (5 Rounds for time)
5 rounds, each for time, on a 2 minute clock:

10 burpee box step up with a dumbbell or kettlebell set

*Must have at least 30 seconds of rest each round, scale reps and add rounds as need.