**Saturday – February 13th**
Crossfit Cle – CrossFit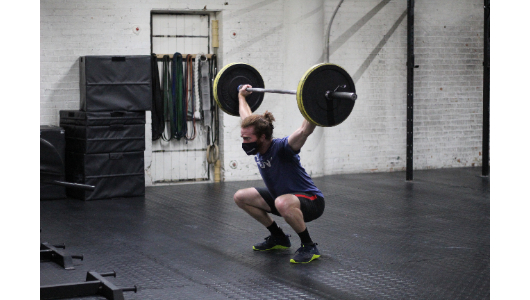 Come join this athletic fellow for some fitness on a Saturday!
Partner WOD
Metcon (Time)
Deck of Cards:

Work your way through a randomly drawn deck of cards as fast as possible with the help of your partner.

Spades – goblet squat 50/35#

Hearts – pushup

Clubs – dumbbell snatch 50/35#

Diamonds – situp

Jokers – 50 burpee for one/ 50 box jump over 24×18/18×24″ for the other
Jack – 20 reps

Queen – 25 reps

King – 30 reps

Ace – 35 reps

Any numbered card reps must be performed as synchronized reps.

Face cards and jokers are performed in a relay fashion.