**Saturday – December 4th**
Crossfit Cle – CrossFit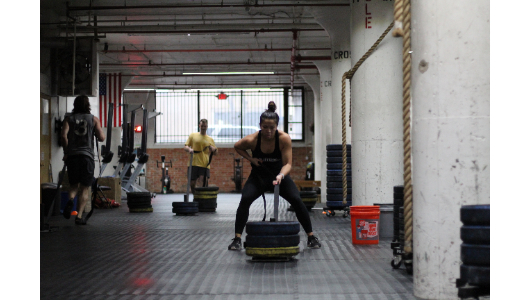 Pull your team together and get that work done!
Warm-up
General:

Thruster

Pull-up
Partner MetCon
Metcon (Time)
Buy-in:

30 thrusters 135/95# on a Tabata interval.
4 rounds:

500m erg

15 pull-ups

5 muscle-ups
Cash-out:

30 thrusters 135/95#
*Partners may split work as desired.

*Use a different erg than you did on Thursday.

*Scale muscle-ups to most advanced pull-up motion you are capable of: bar muscle-ups, chest to bar, butterfly, kipping, etc.

*Final set of thrusters is on a regular clock.