Crossfit Cle – CrossFit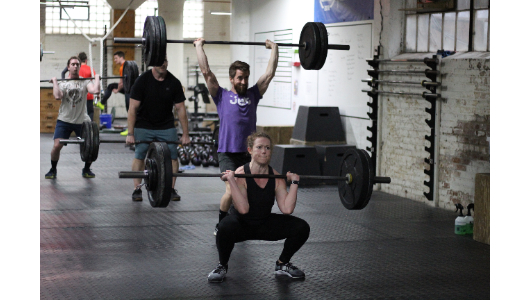 Hope you've got a strong partner to back you on this one!
Partner MetCon
A: Metcon (Time)
14 rounds for time:

15 Russian kettlebell swing 53/35#

10 goblet squat

10 kettlebell snatch 5R/5L
*One partner completes a round while the other works on part B. Once the round is complete, switch places. Each partner completes 7 rounds.

**Rx+ for heavier kettlebell.
B: Metcon (Distance)
Erg for distance
This is your active rest station, pace accordingly while also going as far as possible.