**Saturday – April 17th**
Crossfit Cle – CrossFit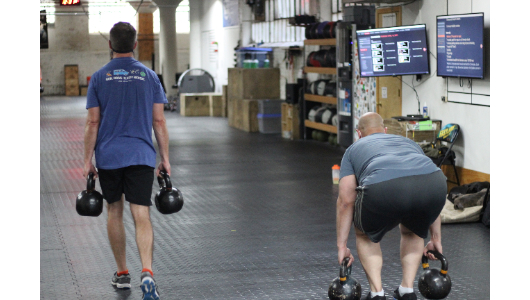 A plate or a set of kettlebells, doesn't have to be a fancy piece of equipment to kick your butt!
Partner MetCon
Metcon (Time)
Partner WOD:

P1:

200m run
P2:

AMRAP:

10 plate ground to overhead 45/35#

10 plate situp and press

10 burpee onto plate
*The 200m run dictates the station changes. Each partner must run the 200m 7 times and total of 20 rounds with the plate must be completed by each team. If you both finish your runs and still have more plate rounds to do, then split the work as desired and finish your 20 rounds as fast as possible.