Crossfit Cle – CrossFit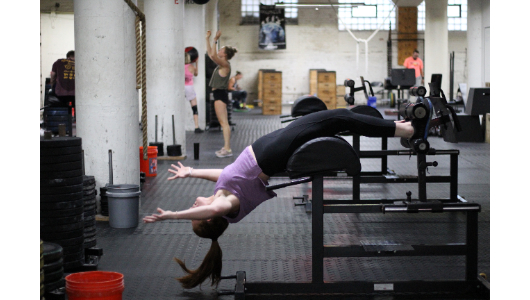 Building tolerance is key to avoiding those week long sore abs! Let's get those reps in!
Warm-up
Warm-up (No Measure)
High knees down

Butt kicks back

Bear crawl

Power skip/Supermario
10 situp and reach

20 PVC passthrough

10 behind the neck push press

20 forward and backward arm circles

10 pushup to updog windmill
Weightlifting
Behind the neck push press (6×5)
6 superset rounds on a 3 minute clock:

5 behind the neck push press

10-15 GHD situp

*Build up weight to a heavy but safe loading and hold weight for the final two sets.
Metcon
Metcon (Time)
3 rounds for time:

15 hang power clean 135/95#

10 front squat

15 deadlift

50 double under (1 minute or 100 single under)