**Monday – November 1st**
Crossfit Cle – CrossFit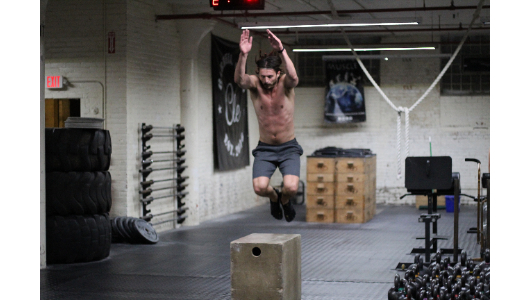 What box are you gonna jump over?
Warm-up
Warm-up (No Measure)
2 minute row

1 minute of jumping spiderman

1 minute sumo foldover

30 second short box hop

30 second barbell hang muscle clean

30 second push press

30 second lunge
2 minute Front rack stretch pick your poison
Review complex, practice with just a barbell then warmup to 50%
Weightlifting
Clean and Jerk Complex (Every 90 seconds for 15 minutes:)
Perform as an unbroken complex.
Power clean

Hang clean

2 split jerk

*Start around 50% of your 1RM clean and jerk and build to a complex max.
Metcon
Metcon (Time)
5 rounds for time:

15 kettlebell swing 53/35#

10 handstand pushup

5 burpee box jump over 24×20/18×24″
*Rx+ for 70/53# and/or bigger box.