Crossfit Cle – CrossFit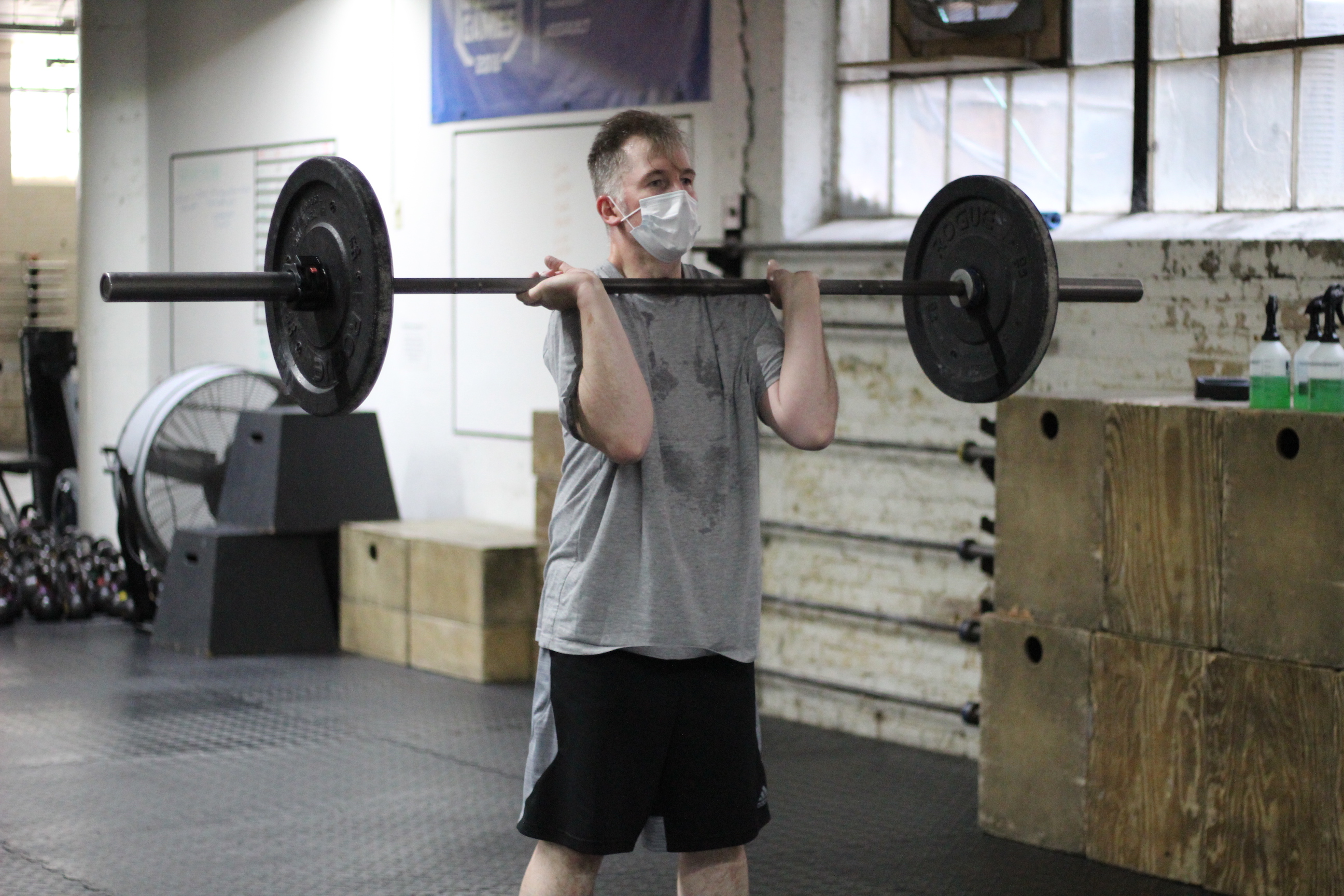 New faces almost every week! Kevin has been in more than a month now, but just finished our OnRamp classes! Welcome to the program Kevin!
Warm-up
Warm-up (No Measure)
3 rounds:

10 dumbbell snatch

8 dumbbell strict press (4 per arm)

6 spiderman windmill
20 PVC passthrough

10 over head squat

5 press in snatch

10 I raise on crossover bands
Move to a barbell and warm up to your starting OHS weight and do some small pullup sets.
Weightlifting
Overhead Squat (5 superset rounds on a 3 minute clock:)
5 overhead squat (build from 65% of your projected 1RM (can be found in Wodify if you've logged your 5RM or 3RM) and build to around 80-85% of that projected)

5 strict pullup (perform as an unbroken set, weighted if possible, banded if needed)
Metcon
Metcon (Time)
5 rounds for time: *13 minute cap

250/200m row

10-8-6-4-2 push press 115, 135, 155, 185, 205/80, 90, 100, 120, 130#

1 minute front rack hold
*Use appropriate weights that will allow you to do all the push press sets unbroken.
Cooldown
Warm-up (No Measure)
2 minute light row

1 minute GHD archover stretch

1 minute sit and reach stretch