Crossfit Cle – CrossFit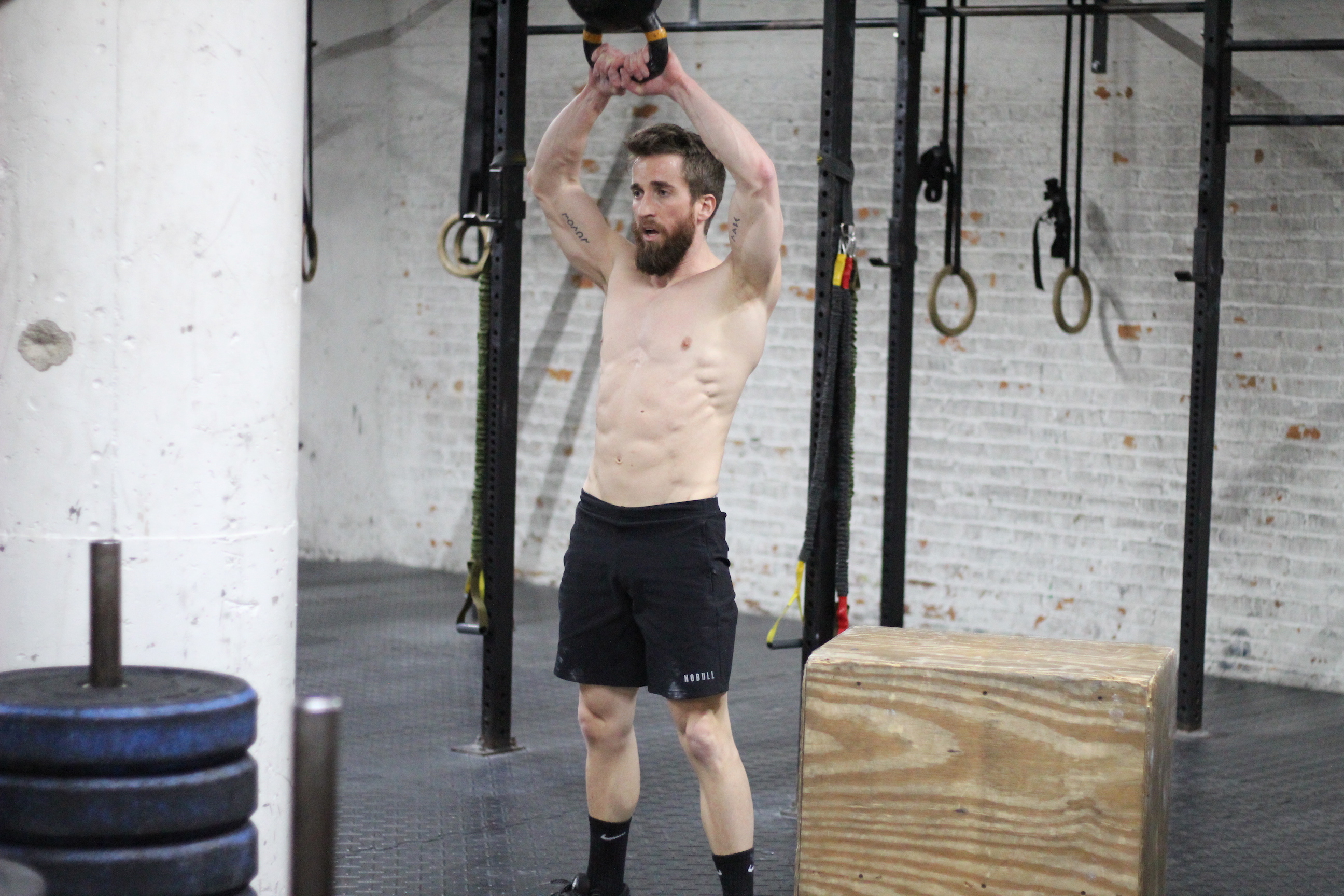 We know you can swing Brian! But can you run? Welcome to CrossFit CLE!
Warm-up
Warm-up (No Measure)
2 rounds:

1 minute jump rope

30 second sumo foldover

30 second hang/kip/pullup
5 prone snow angel

10 glute bridges

10 birddog

5 prone snow angel

30 second leg swings (R/L and frontal and sagital)
3 minutes of personal mobility
Jog/Run 200m twice with a minute rest between
Set up station and then start the workout
Metcon
Helen (Time)
3 Rounds for time of:
400m Run
21 Kettlebell Swings, 53# / 35#
12 Pull-ups
Accessory
Death by 2 V-Up (AMRAP – Rounds and Reps)
On minute 1 do 2 V-up, minute 2 do 4, build by 2 until you fail to complete your in the minute.

*Scale to a lemon squeeze or other repeatable crunch movement.
Score as number of rounds completed + reps from your unfinished round.