Crossfit Cle – CrossFit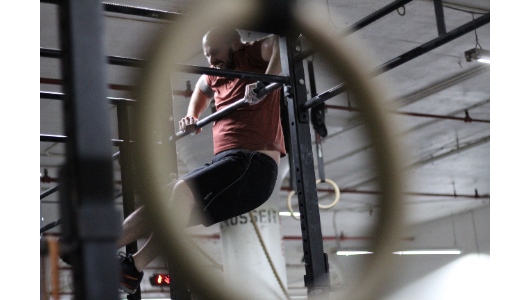 Opportunity meets action! Great job on the 2022 Open everyone!
Warm-up
Warm-up (No Measure)
2 rounds:

10 box step up (low/high)

10 PVC passthrough

10 Russian kettlebell swing

10 lunge stretch (Samson's/Lunge and twist)
1 minute banded crossover/open stretch R/L

1 minute of cranky elbow or other front rack stretch
With a barbell:

5 down and finish

5 high pull

5 high hang muscle clean

5 front squats to just above parallel

5 hang power clean

5 low hang power clean
Weightlifting
Power Clean Complex (10x complex)
Perform lifts as detailed
10 rounds on a 90 seconds clock:

Hang power clean

Low hang power clean

Power clean (stop on the floor and reset for this rep)

*Build weight and lift heavy but only with good technique.
Metcon
Metcon (Time)
For time:

10-9-8-7-6-5-4-3-2-1

Toes to bar

Box over 30/24″

Kettlebell swing 70/53#