Crossfit Cle – CrossFit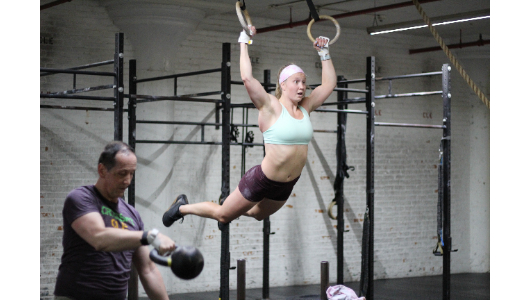 It takes deliberate practice to build new skills with a barbell, kettlebell and especially the more complicated gymnastics!
Warm-up
Warm-up (No Measure)
400m run

10 spiderman

10 close foot squat

10 pvc passthrough

3 wall climb (short hold)

10 scap pullup

10 kip to pullup

10 pvc passthrough in a squat

10 overhead squat
Warmup and set up for pistols and hspu.
Gymnastics
6 rounds on a 3 minute clock:

Handstand pushup

1 minute of pistols

*Spend the extra minute or so on mobility.
Handstand Push-ups (6x set)
Work a controlled set that allows you to build strength or improve skill. Work strict if you don't yet have full ROM. Kip if you are building that for your toolbox. Deficits are a great way to challenge yourself if these are a strength.
Pistols (6×1 minute)
Work on increasing range of motion and control, only work large volume and fast reps if you already have unassisted pistols.
Metcon
Metcon (Time)
For time:

10-9-8-7-6-5-4-3-2-1

Burpee pullup

Overhead squat 95/65#

*Keep overhead squats unbroken.

**Rx+ for heavier weight and/or chest to bar pullup.