Crossfit Cle – CrossFit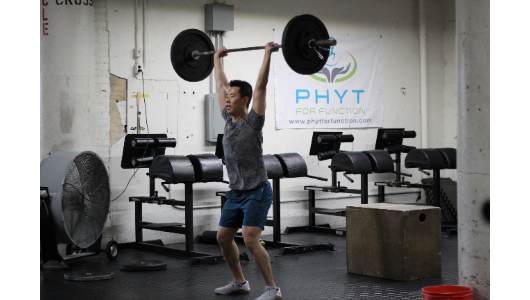 Dip, drive and catch. Speed is your friend!
Warm-up
Warm-up (No Measure)
2 minute erg

5 yoga inchworm

10 pushup to spiderman

10 good morning

10 PVC passthrough

10 PVC push jerk
2 minute keg stretch

1 minute couch stretch R/L
Weightlifting
Clean and Jerk Complex (7×3 push jerk )
Perform as an unbroken complex.
7 rounds on a 3 minute clock:

Power clean and 3 push jerk

10 alternating goblet lunge

*On the push jerk build to a heavy triple and maintain for the final 4 sets, work with a heavy load across all sets on the lunges.
Metcon
Metcon (Time)
7 rounds for time: *10 minute cap

10 muscle snatch 75/55#

10 box over 24/20″
*Rx+ for 30/24″ box