Crossfit Cle – CrossFit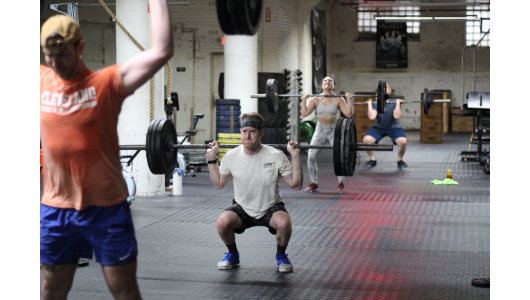 Light weight baby!
Warm-up
Warm-up (No Measure)
2 rounds:

1 minute row

10 box step up

5 single arm dumbbell strict press
15 banded good morning

10 crossover 90/90 raise and press

15 pvc passthrough

10 squat and reach

10 pvc push jerk
Weightlifting
Push Jerk (5×5)
5 superset rounds on a 3 minute clock:

5 tempo front squat (3 seconds down, fast up)

5 push jerk

*If possible, use the same weight for the front squat and the push jerk. Start at difficult but doable weight for the push jerk, build to a very heavy weight for 5.
Metcon
Christine (Time)
3 Rounds for time:
500m Row
12 Deadlifts, bodyweight
21 Box Jumps, 20″