**Monday – January 17th**
Crossfit Cle – CrossFit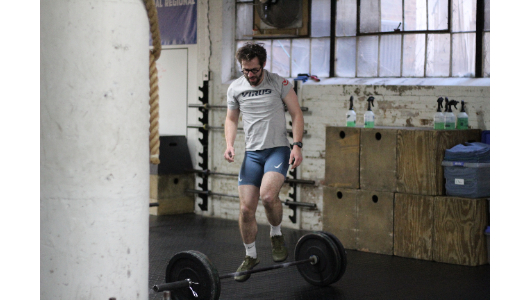 Sadly, Mike moved to Atlanta this weekend. We wish you the best of luck and hope you come back to visit!
Warm-up
Warm-up (No Measure)
2 minute erg

10 situp and reach

15 pvc passthrough

10 sumo squat and reach

10 pvc passthrough in a squat

10 good morning

10 overhead squat
3 minute pick your poison

shoulder mobility
Weightlifting
5 superset rounds on a 3 minute clock:

4 sumo deadlift

5 strict handstand pushup

*Scale as needed to make a set of 5 hspu appropriately difficult.
Sumo Deadlift (5×4)
*Work increased loads from 12-6-21
Handstand Push-ups (5×5)
*Scale as needed to make a set of 5 hspu appropriately difficult. Work deficit if possible
Metcon
Metcon (Time)
3 rounds for time:

25 kettlebell swing 53/35#

20 box hop 24/20″

15 pullup