**Monday – February 8th**
Crossfit Cle – CrossFit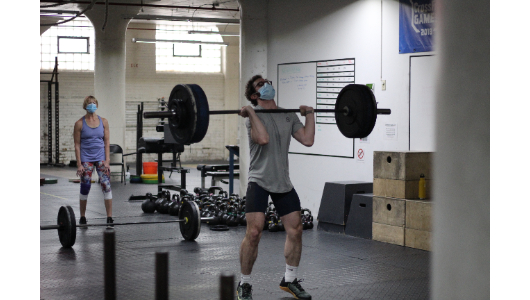 Time to put it all together and see where we are at!
Warm-up
Warm-up (No Measure)
2 minute row

10 high/low spiderman

5 yoga inchworm

10 PVC passthrough

10 Sott's press
With a PVC:

5 down and finish

5 high hang muscle clean

5 2 pause front squat (pause one second at half squat and one second just above parallel)

5 high hang power clean (catch pretty high)

5 high hang power clean (catch just above parallel)

5 push press

5 push jerk (2 second pause in dip)

5 split jerk (2 second pause in catch)
Weightlifting
Clean and Jerk (30 minutes to build to a 1RM Clean and Jerk)
Work light and add mobility for the first 15 minutes to warm up. Fewer lifts, more weight and more rests in the latter half.
*Today we want you to lift the heaviest barbell you can over your head! You may use whichever clean (power or otherwise) and whichever jerk you choose to make this happen. Note your lift choices with your score when you put it in.
Metcon
Metcon (AMRAP – Rounds and Reps)
7 minute AMRAP:

5 weighted burpee box over 20/18″ 50/35# dumbbell set

5 double dumbbell ground to overhead
*This workout is meant to emulate what we might see in the 2021 CrossFit Open. Dumbbells are on the short list of required equipment, so let's get familiar and be prepared!