**Monday – February 1st**
Crossfit Cle – CrossFit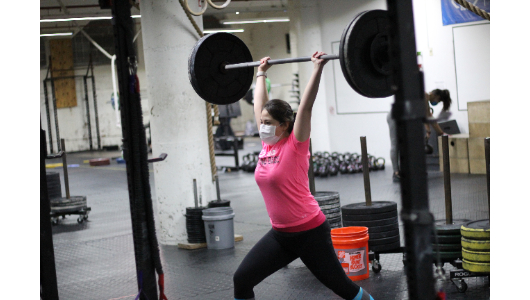 Long overdue introduction! Welcome to CLE Claudia!
Warm-up
Warm-up (No Measure)
500 meter row

9 banded good morning

7 squat hip raise

5 hippity hoppity

15 PVC passthrough

10 bent over PVC row
2 minutes of cranky elbows or other front rack stretch
With a PVC pipe:

5 down and finish

5 high hang muscle clean

5 power position lands (front rack)

5 high hang power clean
Weightlifting
Power Clean (30 minutes to build to a 1RM power clean)
Work light and add mobility for the first 15 minutes to warm up. Fewer lifts, more weight and more rests in the latter half.
Metcon
Metcon (Time)
For time: *7 min cap

21-15-9

Front squat 50% of your 1RM power clean

Toes to bar