**Monday – February 15th**
Crossfit Cle – CrossFit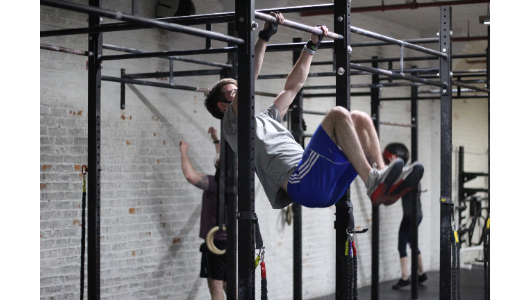 Lots of small sets and quick transitions!
Warm-up
Warm-up (No Measure)
Warmup:

3 Quick Rounds:

10 Sit up

10 Light DB HPC&J(5 Each Side, Smooth)

10 Cal Row(Think about transition in and out)
6 minutes to practice T2B and/or work on mobility for 18.1. (Banded Lat Stretch, GHD Archover, Wrist Stretches, Doorway Stretch)
Metcon
Crossfit Games Open 18.1 (Ages 16-54) (AMRAP – Reps)
Complete as many rounds as possible in 20 minutes of:
8 Toes-to-bars

10 Dumbbell Hang C&J 50/35 lb

14/12-Cal Row
Accessory
Metcon (Weight)
Rest as needed between to perform each as an unbroken set

10-9-8-7-5-4-3-2-1

Pushup + 2 dumbbell rows
Use the heaviest dumbbells that you will be able to do unbroken for each round and then rest accordingly.