Crossfit Cle – CrossFit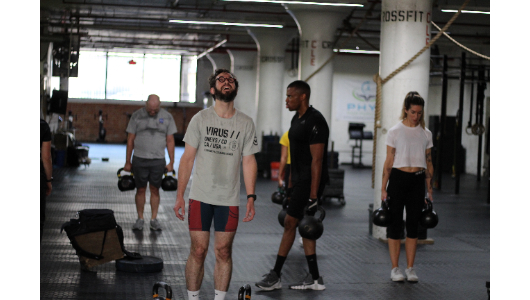 Best believe there is still time on that clock. Get back to work!
Warm-up
Warm-up (No Measure)
2 rounds:

10 box step up

5 sumo holdover

5 push-up to updos
2 minute keg stretch
Burger warmup:

5 reps each movement

Down and finish,

Elbows high and outsides

Highpull

High hang muscle snatch

Hang power snatch
Weightlifting
10×5 touch and go power clean and jerk OTM
This particular barbell cycling component must be done with only touch and go reps. Choose a load that will allow you to complete all 10 rounds without any broken sets.
Metcon
Metcon (3 Rounds for reps)
For total reps, 4 minutes each station:

Bar facing burpee

Deadlift bodyweight

Toes to bar