Crossfit Cle – CrossFit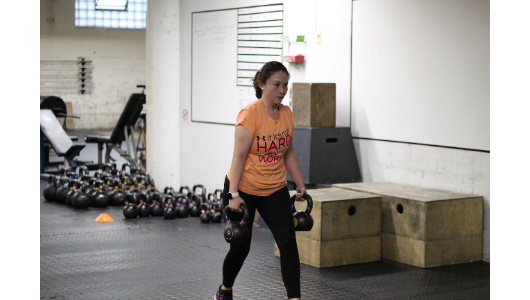 She's not that new to us, but I believe it's the first time we've caught Claudia's hard work in action! Welcome to our fitness family here at CLE!
Warm-up
Warm-up (No Measure)
2 minute Row, Bike or Run

10 Spiderman windmill

5 K-squat

15 pvc passthrough

10 birddog (5 R, 5 L)

5 crossover snow angel

3 wall climb with 10 second hold

15 pvc passthrough
*Do a few small warmup sets of hspu before setting you number for the supersets.
Weightlifting
Back Squat (5×7)
5 superset rounds on a 3 minute clock:

7 back squat (build to 75%+ of your projected 1RM )

2-10 strict handstand pushup (7/10 exertion on the early rounds to hit your number)
Metcon
Metcon (Time)
7 rounds for time: *17 minute cap

15 wall ball shot 20/14# to 10/9′

10 pullup

5 deadlift (whatever your heaviest back squat weight was)
Rx+ for 30/20# wallball shots and chest to bar pullups.