Crossfit Cle – CrossFit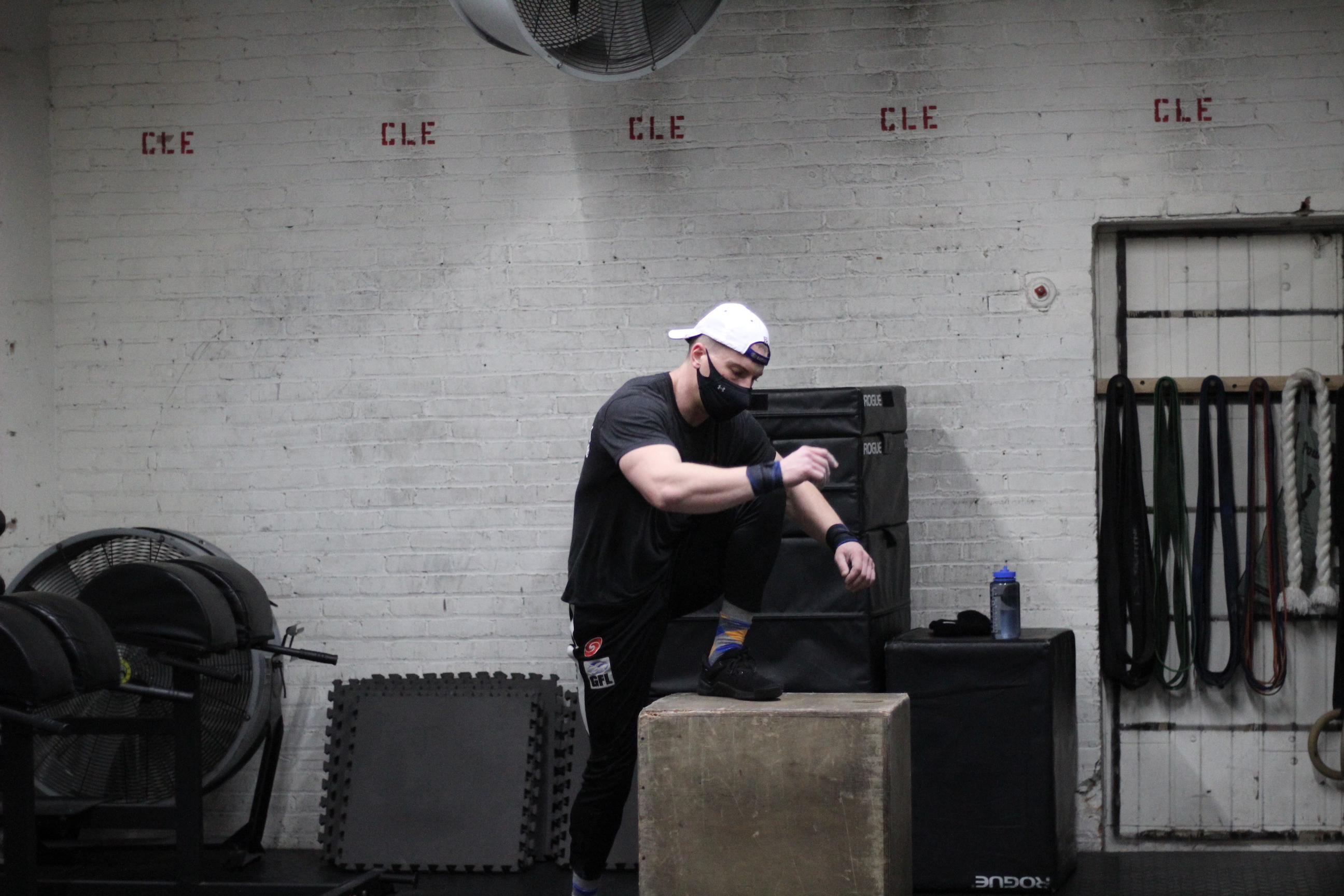 Smooth is fast!
Warm-up
Warm-up (No Measure)
3 minute ring row "Cindy"
2 rounds:

5 kettlebell windmill EA

5 Crossover Y raise

5 scap pullup

10 PVC/barbell overhead squat
4 minutes of thoracic spine/shoulder mobility
Weightlifting
Overhead Squat (7 superset rounds on a 3 minute clock)
7 overhead squat 40-60% of projected 1RM

1 strict pullup (work to the heaviest weighted single you can. If scaling to ring rows, work to the most horizontal body position you can. Use a plate to mark you foot position and terminate each rep with your wrists touching ribs.)
Metcon
Metcon (Time)
For time:

21-15-9

Chest to bar pullup

Box over 30/24″
Scale the pullups and the box over accordingly to finish sub 5 minutes.