Crossfit Cle – CrossFit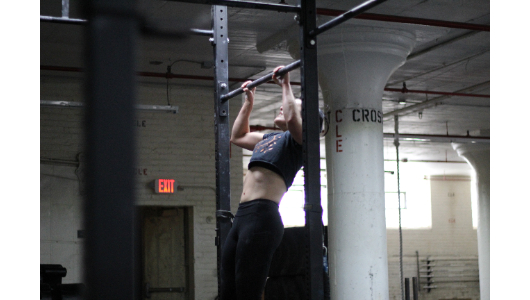 Get your pull on!
Warm-up
Warm-up (No Measure)
3 minute row or bike Easy building to a moderate effort

10 situp and reach

10 scorpion

10 Samson's stretch (with some extra lat reach)

10 scap pullup
30 second semi hanging lat stretch R/L

10 banded hamstring lockouts
Spend 5 minutes warming up into your dip and deadlift
Weightlifting
6 superset rounds on a 3 minute clock:

5 dip

5 deadlift
Dips (6×5)
as heavy as possible or as scaled as needed, should be about an 80% exertion round one and 100% exertion round 6. Keep the same dip.
Deadlift (5)
Pull only deadlifts. Set up and pull. Drop each rep from the top. Work from 60% to 70% focussed on speed.
Metcon
Metcon (Time)
4 rounds for time: *10 minute cap

15 pullup

30 wallball shot

*Rx+ for chest to bar pullups.
Scale the pullups to allow you to stay within 45 seconds of work the first 2 rounds, should not exceed 1 minute of pullup work in any of your rounds.