Crossfit Cle – CrossFit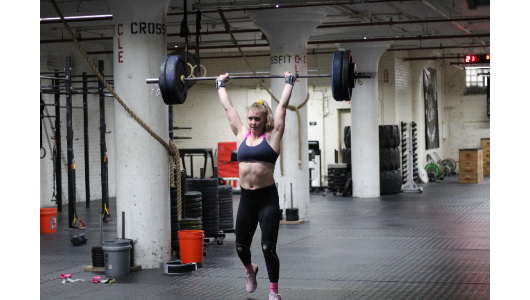 Lock it out and stand it up!
Warm-up
Warm-up (No Measure)
3 rounds:

5 single arm strict press in an active lunge (same stance you'll be using for your split jerks)

10 pass through

5 situp and reach

5 glute bridge
Before starting the jerks:

2 minutes of cranky elbows or other front rack drill

5 dip and hold

5 push press barbell

5 footwork drops (no bar, just foot placement and body position)

5 split jerk (slow recovery)
Weightlifting
Split Jerk (Ascend to 2RM)
8 sets on a 2 minute clock:

5-5-3-3-3-2-2-2

*Build from a routine workout weight to a 2RM. Stretch and work simple drills during your rests.
Metcon
Metcon (3 Rounds for time)
3 rounds, each for time, rest 1 minute between rounds:

30 alternating dumbbell snatch 50/35#

25 situp

20 pushup
*Rx+ for GHD situps and dips.