**Friday – September 9th**
Crossfit Cle – CrossFit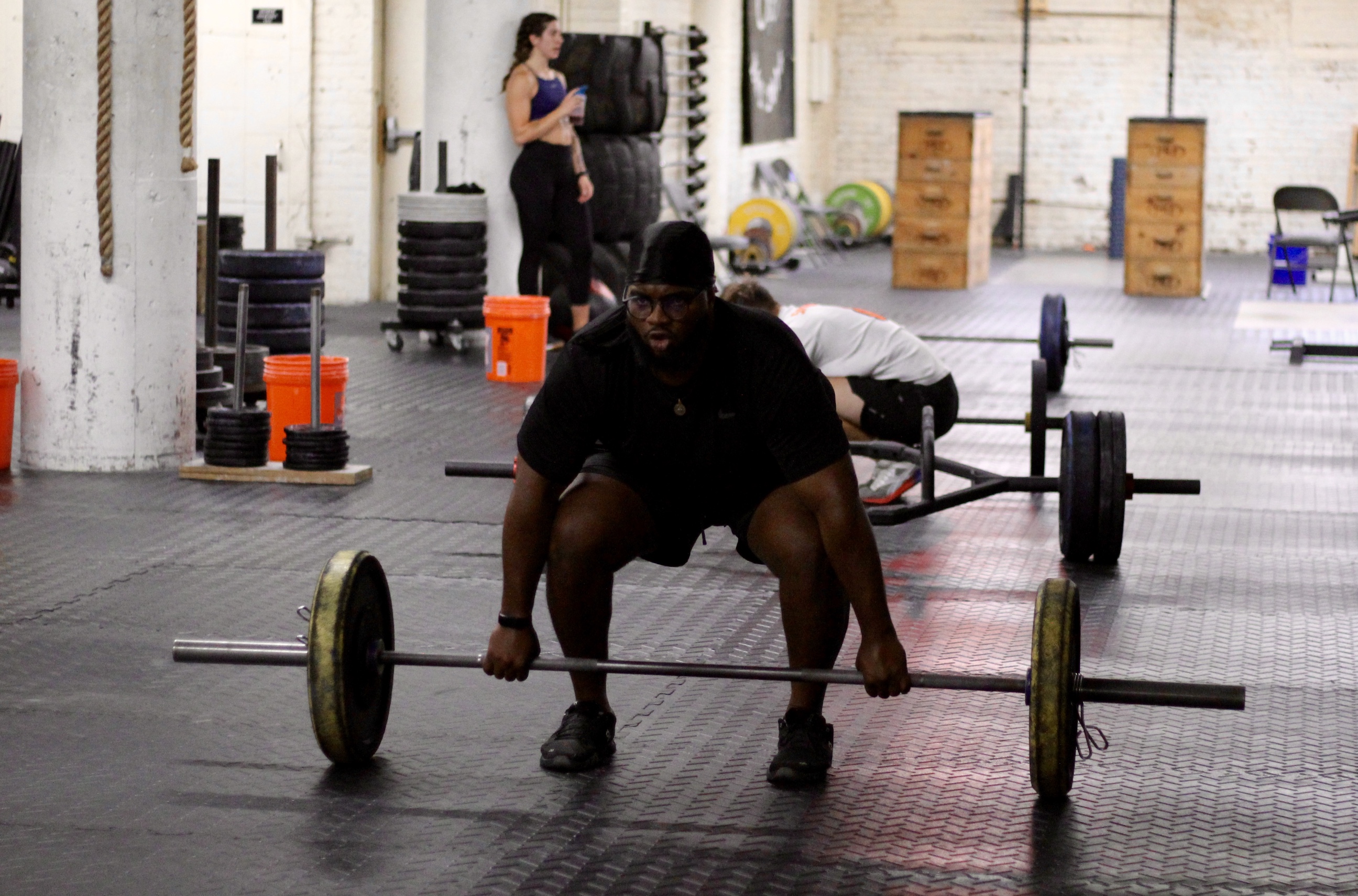 Hope you've been working on that hook grip! 5 power clean and jerks on the minute is back!
Warm-up
Warm-up (No Measure)
2 rounds:

10 light dumbbell power clean and push press

10 pvc passthorugh

5 situp and reach (3 second holds)

10 updog windmill/spiderman
3 minutes on the foam roller, suggest that you work on thoracic spine and lats.
warmup into your power clean and jerk load for the day
Weightlifting
10×5 touch and go power clean and jerk OTM (Weight)
This is meant to be done as a barbell cycling piece with only touch and go reps. Choose a load that allows this for ALL 10 ROUNDS. Suggested starting point is 55% of your 1RM clean and jerk.
*8-2-21 and 7-23-21 repeat.
MetCon
Metcon (AMRAP – Rounds and Reps)
17 minute AMRAP:

50 double under (100 single under)

30 wallball shot 20/14# to 10/9′

20 kettlebell sumo deadlift high pull 53/35#

10 knees to elbow

*Rx+ for 5 bar muscle ups for knees to elbow.