**Friday – September 10th**
Crossfit Cle – CrossFit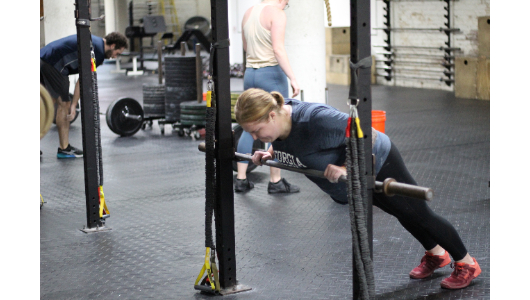 Scaling is NOT failing! Make good choices so YOU can get the most out of your time in the gym each day!
Warm-up
Warm-up (No Measure)
2 rounds:

10 light kettlebell swing

10 stiff leg kettlebell deadlift

10 kettlebell windmill 5R/5L

10 goblet squat
1 minute elevated pigeon R/L

90 second doorway stretch
Warmup and build to 60% of your 1RM deadlift
Weightlifting
Deadlift (6×5)
6 superset rounds on a 3 minute clock:

5 drop from the top deadlift

A set of strict dips (70% exertion)

*These deadlifts are meant to aid in building speed. Focus on how you set up for each lift so you begin the lifts the same. Work from 60-75% of your 1RM.
Metcon
Metcon (Time)
For time: *13 minute cap

15-10-5-10-15

Box hop 30/24″

Hang power clean 135/95#

Chest to bar pullup