**Friday – November 19th**
Crossfit Cle – CrossFit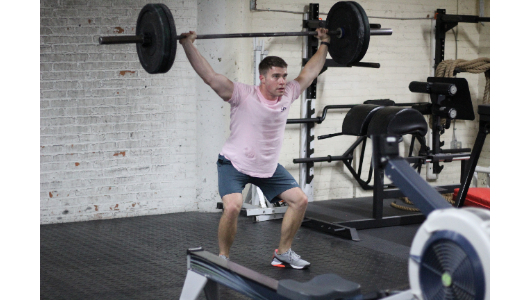 Hope you like power cleans Sam! Welcome to CrossFit CLE!
Warm-up
Warm-up (No Measure)
3 rounds:

8 box hop (short, normal, tall)

6 updog windmill

8 PVC good morning

6 hang muscle clean, hang power clean, power clean

8 PVC passthrough
1 minute of cranky elbows

1 minute calf stretch/smash R/L
Weightlifting
Power Clean (Every 30 seconds for 15 minute:)
1 power clean

*Start at 60% of you 1RM power clean and increase every 2 minutes to 85%+
Metcon
Metcon (Time)
For time:

30-10

Burpee box jump over 24×18/18×24″

Dumbbell snatch 50/35#
*Use a box that presents moderate difficulty. You have a lot of reps to do and will experience a lot of fatigue. Use caution and stay safe!

**Rx+ for 70/50# dumbbell.