Crossfit Cle – CrossFit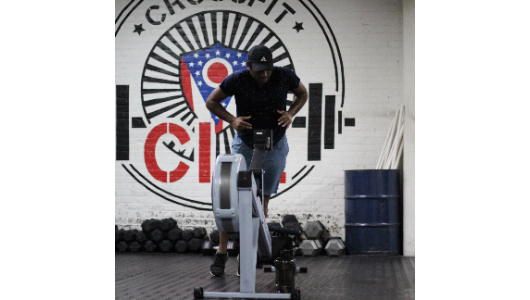 Stay close and burpee fast! Let's see if anyone can break a 3 minute round!
Warm-up
Warm-up (No Measure)
2 rounds:

10 air squat

5 sumo foldover

10 behind the neck push press

5 goodmorning

10 pvc passthrough

5 overhead squat
10 Cossack's squat

2 minutes foam rolling your back

10 press in snatch (barbell if you can)
Weightlifting
Overhead Squat (10×3)
10 sets on a 2 minute clock:

3 overhead squat

*Build up for the first 5 sets and hold at a relatively heavy (8/10 RPE) for the final 5 sets.
Metcon
Metcon (2 Rounds for time)
2 rounds, each for time, rest 3 minutes between rounds:

30/24 calorie row

20 lateral burpee over rower

15/12 calorie row

10 lateral burpee over rower
*Rx+ for burpees over a tall rower or a bench.