Crossfit Cle – CrossFit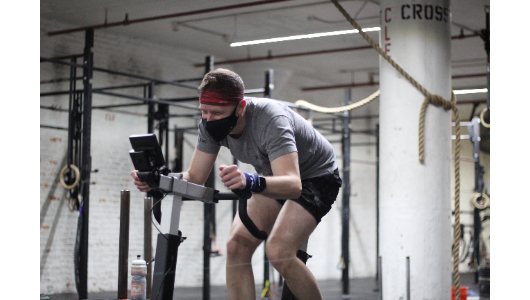 The time has come to push that little bit harder!
Warm-up
Warm-up (No Measure)
500m row

10 situp and reach (alternating left and right)

20 PVC passthrough
5 pushup to inchworm (feet stationary, hands moving)

20 seconds single under

2 minute calf stretch on the rig
10 piked shoulder tap

20 seconds double under (slower)

2 minute keg stretch/lat smash
2 wall climb (10 second hold at top)

20 seconds of double under (faster)

2 minutes doorway or other shoulder stretch
Before starting 21.1, make sure you know and have practiced a few reps of the wall climbs to the specified standards. It will be extremely easy to miss reps if you haven't practiced the needed steps.
Metcon
Crossfit Games Open 21.1 RX (Ages 16-54) (Time)
For Time:
1 wall walk

10 double-unders

3 wall walks

30 double-unders

6 wall walks

60 double-unders

9 wall walks

90 double-unders

15 wall walks

150 double-unders

21 wall walks

210 double-unders
Time cap: 15 min
To learn more about Crossfit Games Open 21.1 RX (Ages 16-54) click here
Cooldown
Warm-up (No Measure)
Slow and easy for 3 minutes of an erg

Spend 5 minutes rolling and stretch your shoulders and thoracic spine

and another 5 minutes on your calves and quads.