Crossfit Cle – CrossFit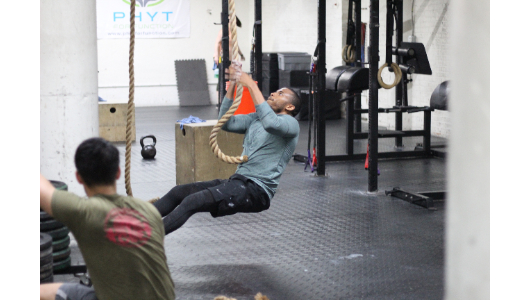 Hope you've floated through another week!
Warm-up
Warm-up (No Measure)
2 rounds:

1 minute row

5 banded goodmorning

5 banded strict press

10 PVC passthrough
5 I-T-Y raise

10 banded hamstring lockout R/L

5 snow angels

10 light kettlebell windmill R/L
1 minute elevated pigeon R/L

2 minute lower back roll out
Weightlifting
Deadlift (5×5 on a 2 minute clock)
Perform these deadlifts as quick singles dropping each rep from the top. Focus on the speed of each pull without creating a "jerk" off the ground. Work all sets between 70-75% of 1RM.
Metcon
Metcon (Time)
For time:

40 kettlebell swing 53/35#

20 handstand pushup

30 goblet squat

30 ring dip

20 alternating lunge with kettlebell overhead (10 each arm)

40 hand release pushup
Rx+ for heavier kettlebell, and strict handstand pushups and dips