Crossfit Cle – CrossFit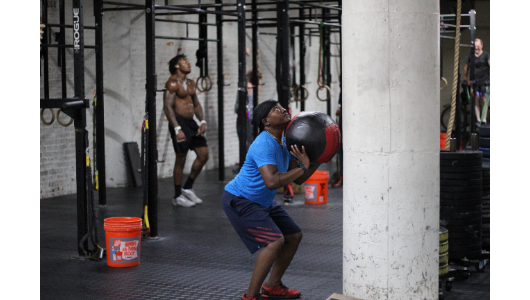 Consistent hard work, it's the only path to reliable results!
Warm-up
Warm-up (No Measure)
10 burpee box step up

10 Samson's stretch

10 straight leg dead bug

30 second superman hold
10 I raise

10 PVC passthrough

5 snow angel

10 barbell strict press
2 minutes of cranky elbow stretch
Weightlifting
Push Press (10×3)
Work on a 2 minute clock. Build to a very heavy triple. Call it a 3RM
Metcon
Metcon (4 Rounds for time)
4 rounds, each for time, rest 90 seconds between rounds:

15 burpee box over 24″

15 toes to bar
Should finish each round in less than 3 minutes, scale burpees to 10 if that time constraint will be an issue.

Rx+ for a 30″ box and knees to elbow.