Crossfit Cle – CrossFit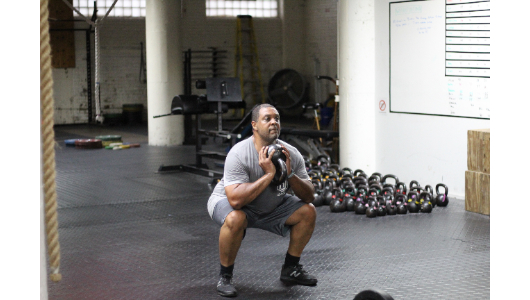 The best time for fitness is right now! Welcome to CLE Jon!
Warm-up
Warm-up (No Measure)
3 rounds:

10 air squat

6 spiderman windmill

5 ring row

5 pushup
15 PVC passthrough

10. 90/90 raise and press

10 barbell power clean and jerk
Weightlifting
10×5 touch and go power clean and jerk OTM (Weight)
This particular barbell cycling component must be done with only touch and go reps. Choose a load that will allow you to complete all 10 rounds without any broken sets.
Metcon
Metcon (Time)
For time:

21-15-9

2x Dumbbell box step up 20/24″

Dumbbell snatch 50/35#

Pushup
Rx+ for heavy dumbbell