Crossfit Cle – CrossFit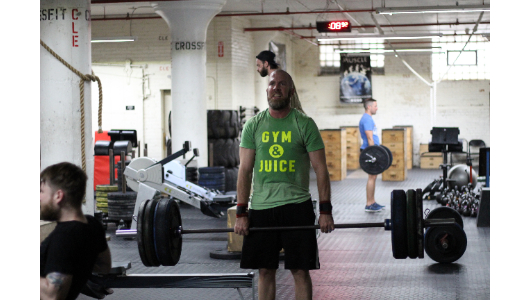 Start the week with "Christine" and finish it with a clean and jerk! Happy to have you banging weights here at CrossFit CLE Jason!
Warm-up
Warm-up (No Measure)
2 rounds, 30 seconds each movement:

Air squat

Burpee

Jumping spiderman
15 PVC passthrough

10 I raise

10 Samson's stretch

5 90/90 raise and press
2 minute cranky elbows
Weightlifting
Clean and Jerk (7×1)
7 sets on a 3 minute clock:

1 clean and jerk

*Build to a very heavy single. Use the rest time to mobilize your squat and overhead position.
Metcon
Metcon (Time)
5 rounds for time:

12 bar facing burpee

9 thruster 95/65#
Rx+ for 115/75# (only do this if you will be able to go unbroken on all thruster sets)