Crossfit Cle – CrossFit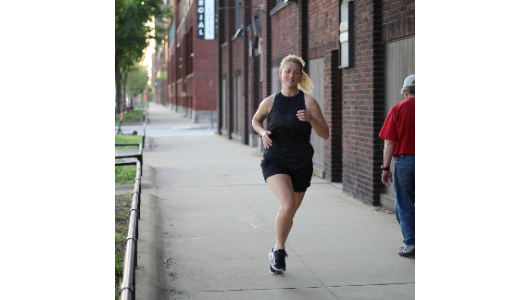 Better get warmed up and ready for some squats and shots!
Warm-up
Warm-up (No Measure)
200m run

2 rounds:

5 K-squat

10 pvc passthrough

5 ring row

10 band pull aparts

5 snap to hollow (2 second hold)
2 minute couch stretch R/L

2 minute olympic wall squat stretch
Warmup back squat and ring row to starting weight around 50% and a position that gets quite difficult at 10 reps.
Weightlifting
5 supersets on a 3 minute clock:
Back Squat (5 sets (7-5-3-3-3))
Back squat 7-5-3-3-3 (build up to 80%+ for final 2 sets)
Ring Rows (5×10)
adjust ring height and foot placement to make 10 reps = 8 RPE
Metcon
Metcon (3 Rounds for reps)
3×4 minute AMRAPs, rest 2 minutes between:

500/400m row

50 double under (100 singles, 1 minute max)

Wallball shot 20/14# to 10/9′
ideally you will get to the wallballs with 60-90 seconds left. Score is the number of wallballs completed each round.