**Friday – January 29th**
Crossfit Cle – CrossFit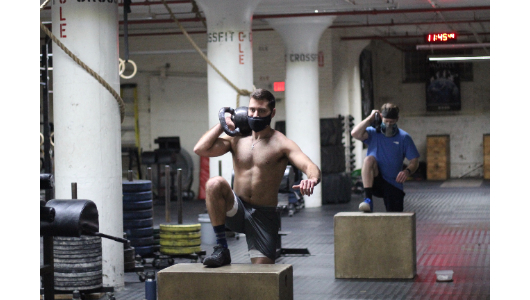 Step right up! Let's see what you can put overhead!
Warm-up
Warm-up (No Measure)
2 rounds:

10 dumbbell snatch

10 dumbbell strict press (5 per arm)

10 overhead dumbbell lunge (do 5 per arm, alternating legs each rep
20 PVC passthrough

10 behind the neck press

2 minute lat smash or banded lat stretch (EA)
2 rounds:

3 dip and hold (no bar)

3 split jerk drop (footwork only, no bar)

3 split jerk (barbell)
Weightlifting
Split Jerk (30 minutes to build to a 1RM split jerk)
Work light and add mobility for the first 15 minutes to warm up. Fewer lifts, more weight and more rests in the latter half.
Gymnastics
Strict Pullup (Establish a set for max reps)
Do your best to hold your body in a hollow and pull the bar to your body rather than reaching your chin over the bar. Use bands or modify to rows as needed.
Perform 2-3 small warmup sets, then perform a max set of strict pullups